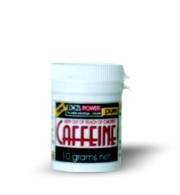 BUY ONE KILOGRAM...GET ONE KILOGRAM FREE!

1 kilogram (kg) = 2.2 lbs

Pure Pharmaceutical grade caffeine powder $398 US.
Click below to BUY CAFFEINE NOW
& get one kg FREE! (HURRY! Limited stock)
That works out at only $199 per kilo for pure pharmaceutical grade caffeine powder (ie. 2 kilos or 4.4 lbs for $398)

HURRY! Limited time only...


Click button to BUY CAFFEINE NOW for only $398

1 kg caffeine+ 1 kg caffeine FREE
100% SATISFACTION GUARANTEE...or YOUR MONEY BACK


If you are not 100% satisfied with the purity and potency of Ironpower pharmaceutical grade caffeine powder...Simply return the unused portion from the opened container and the unopened container and we'll refund your complete purchase price.
More Huge SAVINGS on Pure Pharmaceutical grade caffeine powder below...

2 Kilos bulk caffeine too large...then check out these other great bargains...
SUPER SPECIAL...BUY ONE...GET ONE FREE!
| | |
| --- | --- |
| Buy 10 grams...get 10 grams free- that's 20 grams for only $24.97 US Save $24.97! | |
| Buy 30 grams...get 30 grams free-that's 60 grams for only $49.70 US Save $49.70! | |
| Buy 90 grams...get 90 grams free-that's 180 grams for only $99.77 US Save $99.77! | |
HURRY! Limited time only...
CAFFEINE Facts and Effects

CONTAINS: Pure Pharmaceutical Caffeine powder 1.0 kg (2.2 lbs) bulk caffeine value pack

MAJOR FUNCTIONS: Dozens of University Studies absolutely confirms and proves that caffeine is a powerful, potent, physical and mental performance booster. This is underlined by the fact that most sporting bodies, such as the IOC, have it on their list of banned or prohibited substances. The good news for performance athletes however is that it is possible to get an ergogenic or performance enhancing effect from caffeine at levels which are considered 'legal'. Another little known fact is just how incredibly effective it is at breaking down stored fats so that they can be burnt as energy. Studies have shown that caffeine effects on fat metabolism are significant and it can increase fat burning during aerobic exercise by almost 100%(around double!)

SUITABLE FOR:
FAT LOSS AND PHYSIQUE ENHANCEMENT. Male or females that wish to burn more body fat by taking caffeine before aerobic exercise. Also taking before weight training increases the intensity of training whilst simultaneously reducing perceived effort. This ability to train harder while using it means more muscle can be built, and more fat burnt.
PERFORMANCE ENHANCEMENT: CAFFEINE BENEFITS FOR THE ATHLETE: Athletes wishing to boost their performance can take up to 6mg / kilo of bodyweight and experience performance enhancing effects without going over the 'legal limit'. Feine is a favourite amongst cyclists.
NUTRITIONAL INFORMATION: Caffeine is a methylxanthine.

HOW TO USE: Ironpower Caffeine comes with a green measuring scoop which holds 250mg when level. To boost performance, take between 250mg - 500mg half an hour before the event. Take ½ an hour before weight training. Take 3 hours before aerobic work to maximize fat burning.

OTHER USES: INCREASES MUSCLE FIBRE RECRUITMENT AND INTENSITY OF CONTRACTION, DIURETIC, BRONCHODILATATION (AIDS BREATHING) MENTAL STIMULANT.

AVAILABLE IN: 1 kilogram (2.2 lbs) bulk caffeine value pack and 10g Pure Caffeine container with 250mg measuring scoop. NEW: You can now buy caffeine powder in 30 gram, and 90 gram sizes from Ironpower.

HOW DOES IT WORK?: More caffeine benefits for the athlete...facts and effects